Branding, Design for streaming/gaming
A response to a Goldsmiths BA Design brief, The Environment Keeps Happening to Me, focused on location-specific design intervention. The area addressed was Hertford Union Canal in Stratford, London.
​
The intervention aimed to benefit the most conspicuous inhabitants of the canal; the ducks! We decided to create a campaign to promote a healthier approach to duck feeding. We discovered that giving the birds too much stale bread, crisps or other carbohydrate rich products was detrimental to their health. An unnaturally high dough diet meant the ducks were more likely to suffer from malnutrition and overcrowding due to the easy food source. Also leftover bread can often cause the spread of pests and disease.
​
Advertising, Visual Communication (Speculative)
Client: Uscreates (now FutureGov)
Collaborators:
Sophia Schiebel
Youssef Sabry
Goldsmiths BA Design collaborated with service design consultancy UsCreates (now FutureGov) on a brief to imagine new prevention or relief systems for people facing homelessness in the UK.
This lead to the creation of a speculative insurance system that would allow serve as homelessness prevention by having access to people's personal data. We explored this industries methods of communication, language and visual identity to question the current approaches to predict and prevent homelessness.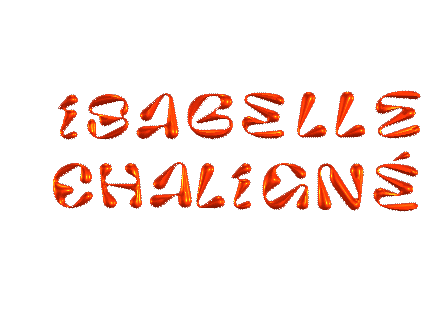 Process Book
Welcome to the unseen!
This page is for the rough and the messy bits; it shares the design process.
You will find sketches, research bits, prototypes and a few flops ... that often lead to better projects!
REWARE
A map showing the life cycle of electronic products. To better understand the system and its components, the actors and to visualise the areas with room for improvement.
The REWARE project really started taking form after my attempt to disassemble different products such as old laptops and iPhones which I photographed. The difficulty I encountered when taking these object appart made me question our need for a repair economy.
My experience at Brockley Tech repair store, opened by eyes to the impact of fixing and was a main inspiration for the creation of repair workshops.
Under the wing of Quadeer Abdul, I learnt how to fix broken iPhone screens and made business cards for him in return.
I also attended Restart Parties which inspired the format and aim of the workshops; to attempt to fix broken products.
When trying to create a product that would embody reusability and repairability, my first approach was to create a functional case, made of biodegradable PLA that would be easy to open to facilitate repair and recycling.
​
However I realised this didn't allow for a radically different understanding of the products. I wanted the product to embody transparency in its composition.
The making of the Speakerboard. Find the full process here.
One Track Experience
Early prototypes of possible installations...
The cube model was selected for its simplicity, positioning the user as a spectator. The blocks refer to the urban setting it was then adapted for exhibition at university.
Chosen installation sketch and tests of the installation...
"Never thought I'd be here in
All these places that you put me in
I'm a bit late but I'm hurriying
So you can really love my way
And she can really look away
And I know that you've been here
And heard all about it
And I know that I've been there too
So its true
I've always been waiting for
And here we go again
From foreign lands they send
Litttle tune to keep me occupied
So lets start again...
And I know I can't turn back
I know I gotta catch it
I know I gotta catch it so I can't slow down my dear
So lets start again
Race to the scene
Chasing city light oh she takes me away
And she goes to my head
Lost in this world of words and feelings"
More about Theo Adler and how he described his song Breakaway...
Breaking down the projection timeline...
Prints for Porsche Geneva
The first version of the print: the final colours were not yet selected and some shadows were missing...
A few closeups of details...
Vitra Textile Booklet
The evolution of the grid...
Booklet cover options that were not selected....
Fabric selection process and final cover references for production...